WEDDING VENUE
The View Hotel Eastbourne
Are you looking for the perfect wedding venue in East Sussex? With our prime seafront location and stunning views, our venue is the perfect setting for your special day.
We offer a variety of wedding packages to meet everyone's needs, and​ if our packages don't exactly meet your dream, our experienced team will work with you to ensure you have your wedding, your way.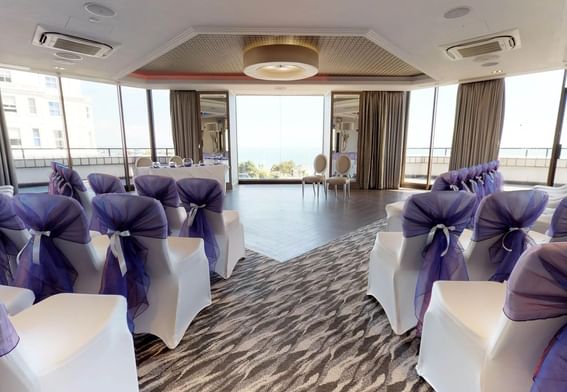 Explore our seafront wedding venue
The View Hotel offers the perfect setting for the wedding of your dreams... create memories that will last a lifetime and capture beautiful moments against Eastbourne's most idyllic backdrop. Our outdoor terraces and floor-to-ceiling windows ensure all guests can enjoy panoramic views...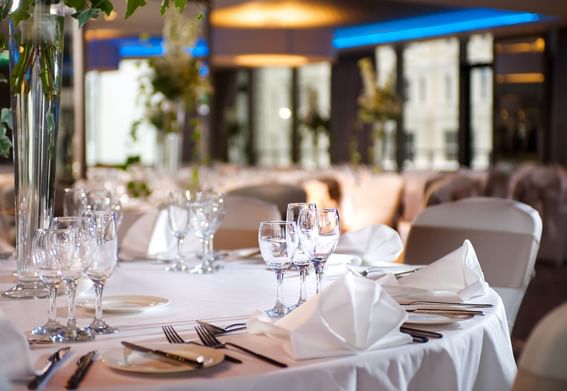 Discover our wedding packages
Our set wedding packages are designed with everything you need but with the flexibility to change and adapt as little or as much as you require. From menus to décor, we are here to assist and ensure that every detail is just right! Discover the ins and outs of our wedding packages and bespoke wedding options...