Holywell Beach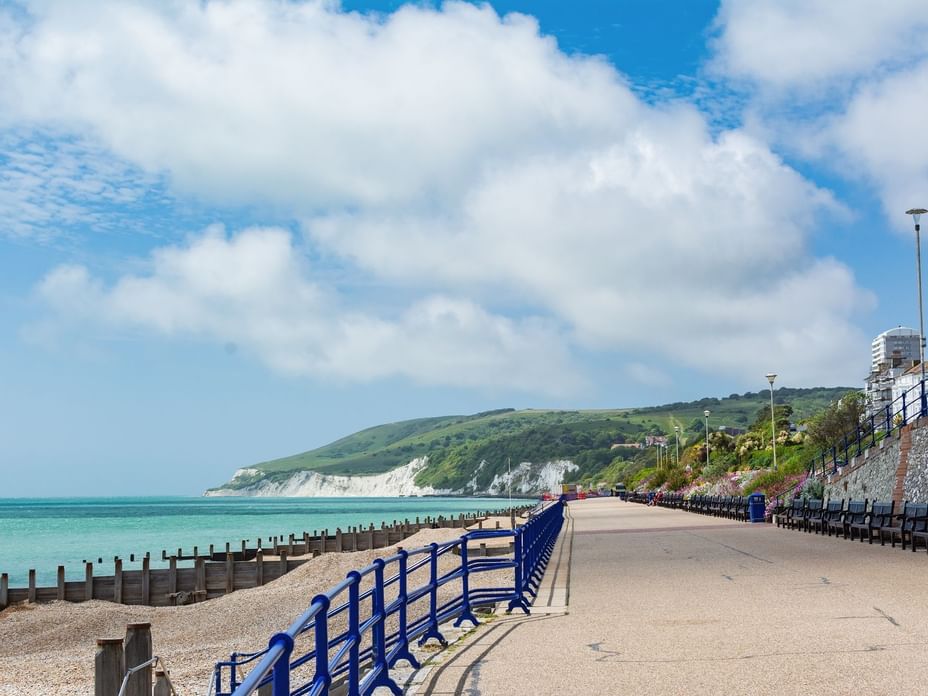 Holywell Beach follows the same look as several parts of Eastbourne's coastline in that it is made up of shingle divided by large wooden groynes, however, the feel of this beach is more relaxed and peaceful.
Once known as the Holywell retreat, the beach is back by The Italian Gardens with a tea chalet nestled within.
This beach is a snapshot of history, with blue and white beach huts that were used by King George V and Queen Mary during a visit, and the name of the beach may have derived from a mineral spring water which was thought to have had curing powers.
Eastbourne, UK Eastbourne United Kingdom