Eastbourne Grand Parade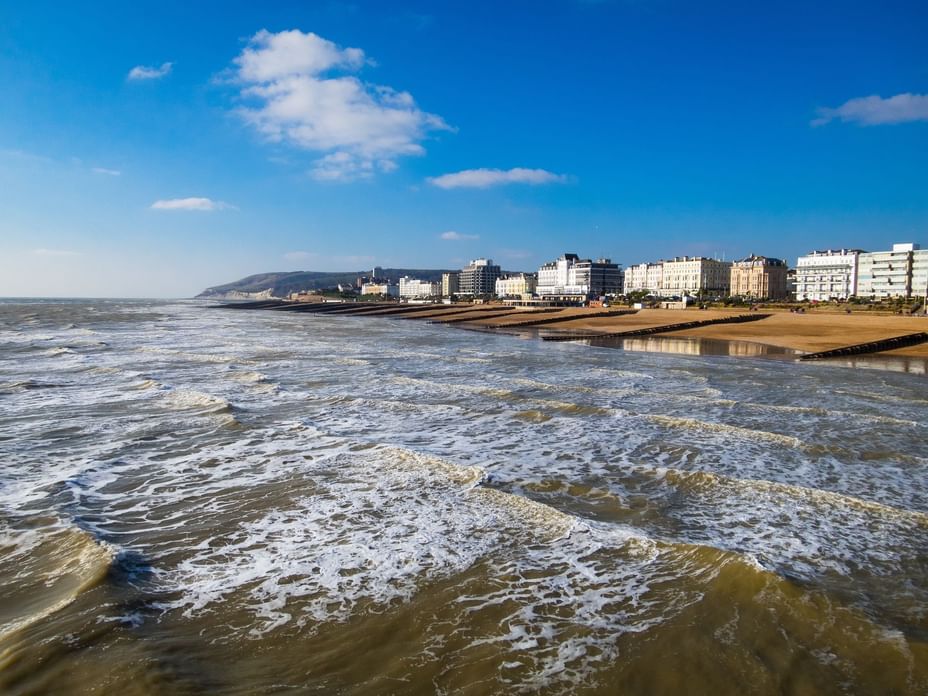 With many a beautiful Victorian building to spot, Eastbourne's main resort beach is backed by the promenade where you can feel the history of the area. A classic seaside bandstand and other vintage features also highlight Eastbourne's heritage as you stroll along this beautiful beach.
This shingle and pebble, like others, has extensive gardens to admire, and sand can be spotted when the tide is low.
The famous Pier sits on Eastbourne's Grand Parade Beach, a must-see for people visiting on a leisure trip! It is a significant piece of history having been built in 1870 and still standing after many a storm, war damage and a fire.
Grand Parade BN21 England United Kingdom