Eastbourne Harbour Waterfront & Marina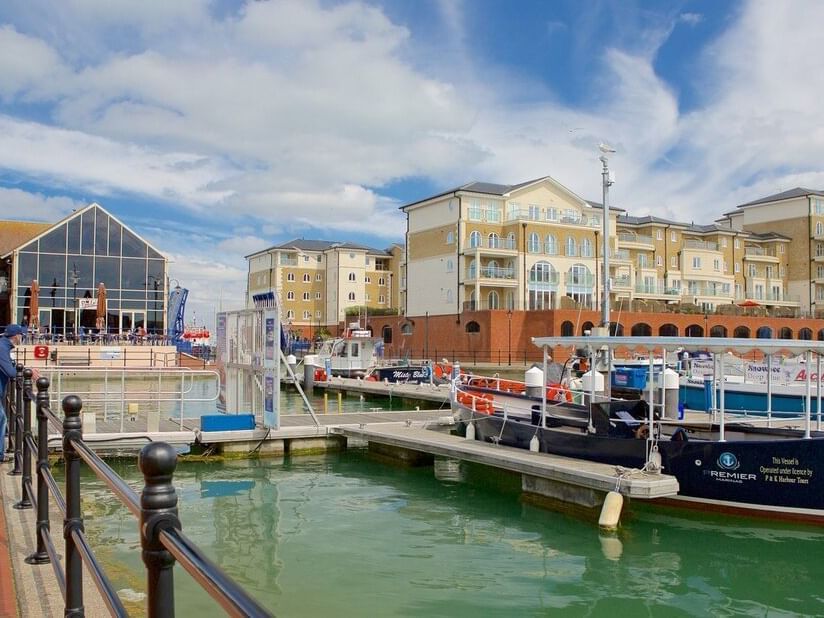 Take a stroll down to The Waterfront & Marina for a boat trip, live event or just a spot of people watching from one of the many restaurants and cafés on the front.​
The marina is situated at the mouth of the River Cuckmere and offers stunning views of the seafront and surrounding countryside.
The marina is home to a range of boats and yachts, and there are a variety of water sports and activities available, including fishing trips, boat tours, and paddleboarding. There are also several restaurants and cafes along the waterfront, offering a range of cuisine and dining experiences.
The marina is also a popular location for events, including the Eastbourne Waterfront Festival, which takes place each summer and features live music, food and drink stalls, and family-friendly activities.
Whether you're a keen sailor or just looking for a beautiful location to relax and enjoy the views, Eastbourne Harbour is a must-visit location for anyone visiting the town.
Sovereign Harbour, Eastbourne, UK Eastbourne United Kingdom