Beachy Head Marathon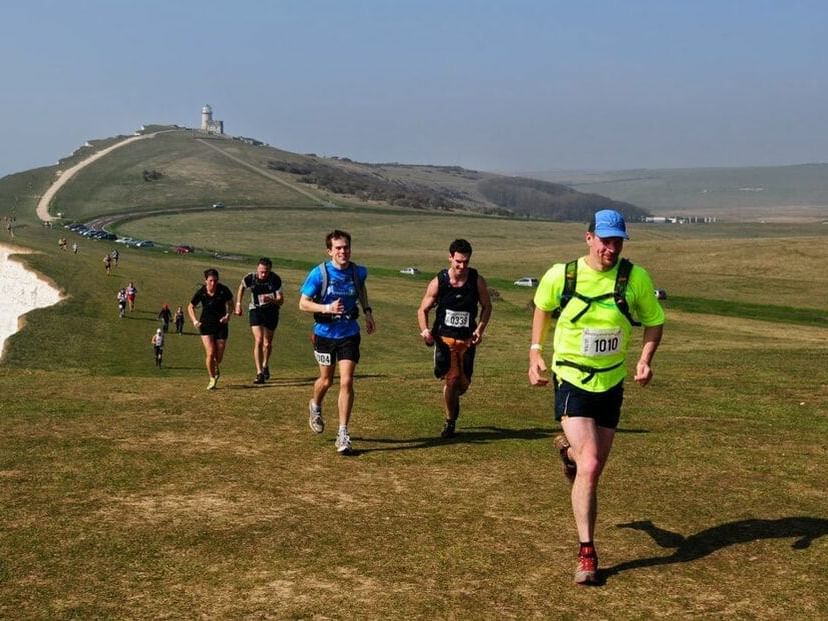 The Beachy Head Marathon is a challenging and scenic trail race held annually in the South Downs National Park, located in southern England. The race takes runners on a hilly and varied route that includes steep climbs, descents, and stunning coastal views.
The Beachy Head Marathon attracts runners from all over the world who are drawn to the stunning scenery and the sense of accomplishment that comes with completing such a tough race.
Beachy Head, Eastbourne, UK England United Kingdom