Eastbourne Bandstand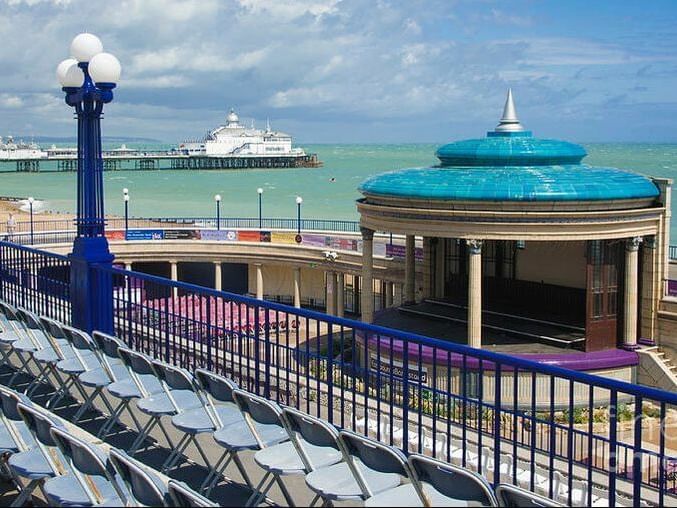 Throughout the high season in Eastbourne there is live entertainment just a few hundred yards from the hotel at the Eastbourne Bandstand.
The Eastbourne Bandstand is a popular entertainment venue located on the seafront in Eastbourne, East Sussex, England. The bandstand was built in 1935 and has been a popular attraction for residents and visitors alike ever since.
The bandstand hosts a variety of musical performances, including concerts by local bands, tribute acts, and touring orchestras. During the summer months, the bandstand hosts a regular program of free concerts featuring a range of musical genres, including jazz, swing, and pop.
The bandstand is also home to the Eastbourne International Military Tattoo, which takes place each year in June. The tattoo features performances by military bands and displays by drill teams, and attracts visitors from around the world.
In addition to musical performances, the bandstand also hosts a variety of other events throughout the year, including outdoor cinema screenings and yoga sessions.
The Eastbourne Bandstand is an iconic landmark in the town and offers stunning views of the seafront and the English Channel.
Grand Parade BN21 3AD England United Kingdom
Monday09:00 - 22:00
Tuesday09:00 - 22:00
Wednesday09:00 - 22:00
Thursday09:00 - 22:00
Friday09:00 - 22:00
Saturday09:00 - 22:00
Sunday09:00 - 22:00