Birling Gap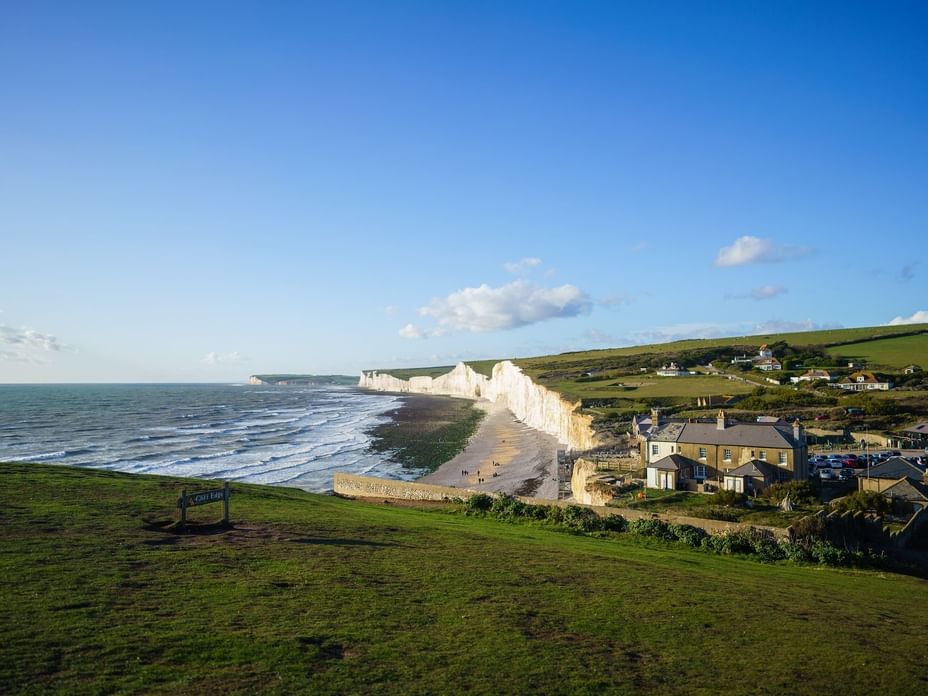 This beautiful beach in Eastbourne sits at the bottom of the Seven Sisters, a set of chalk cliffs that have a staircase leading down the beach. At the top, you will find a National Trust café and car parking.
It is a long stretch of undeveloped coastline and is a true escape into nature. The beach is mainly made up of pebbles with patches of sand, and when the tide disappears it leaves pretty rock pools waiting to be explored.
The chalk cliffs, different layers of earth and fossils in this location make it a great expedition for keen geologists.
Birling Gap, Eastbourne BN20 0AB, UK BN20 0AB Birling Gap United Kingdom