Beachy Head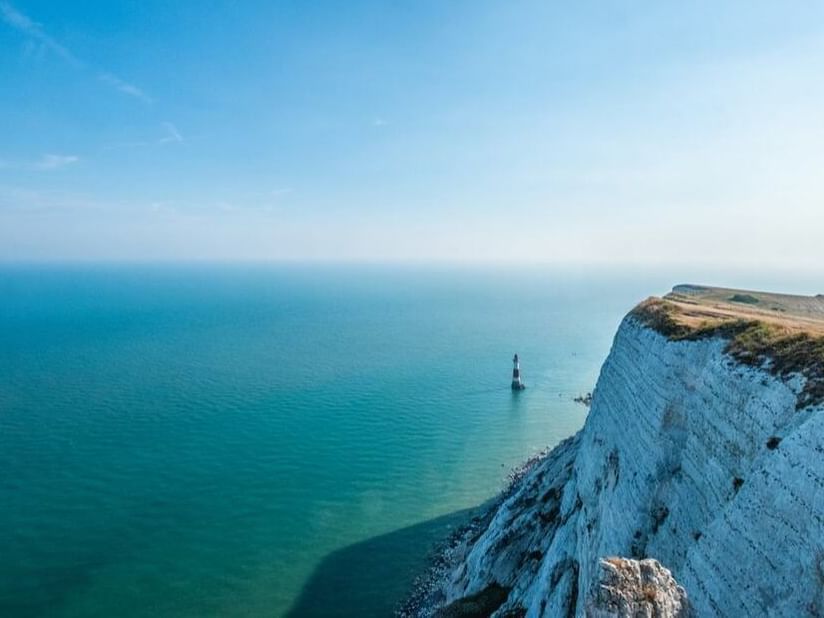 Some of the most beautiful gardens on the south coast can be found in and around Eastbourne, known for its beautiful coastline and many scenic viewpoints including Beachy Head.​
Beachy Head is a chalk headland located on the south coast of England, near the town of Eastbourne in East Sussex. The cliffs at Beachy Head are the highest chalk cliffs in Britain, offering breathtaking views of the English Channel.
The area around Beachy Head is a popular destination for outdoor activities such as hiking, cycling, and birdwatching. The South Downs Way, a long-distance footpath that runs from Winchester to Eastbourne, passes through the area and offers stunning views of the cliffs and surrounding countryside.
Beachy Head is also known for its lighthouse, which was built in 1902 and is still in operation today. The lighthouse is open to visitors on selected days throughout the year and offers guided tours that provide an insight into its history and operation.
Beachy Head, Eastbourne, UK England United Kingdom