Meetings & Events Reviews
It isn't a secret, check our our reviews below...
Welcome to our Meetings & Events Reviews
Don't take our word for it, check out what guests are saying about our meetings and events below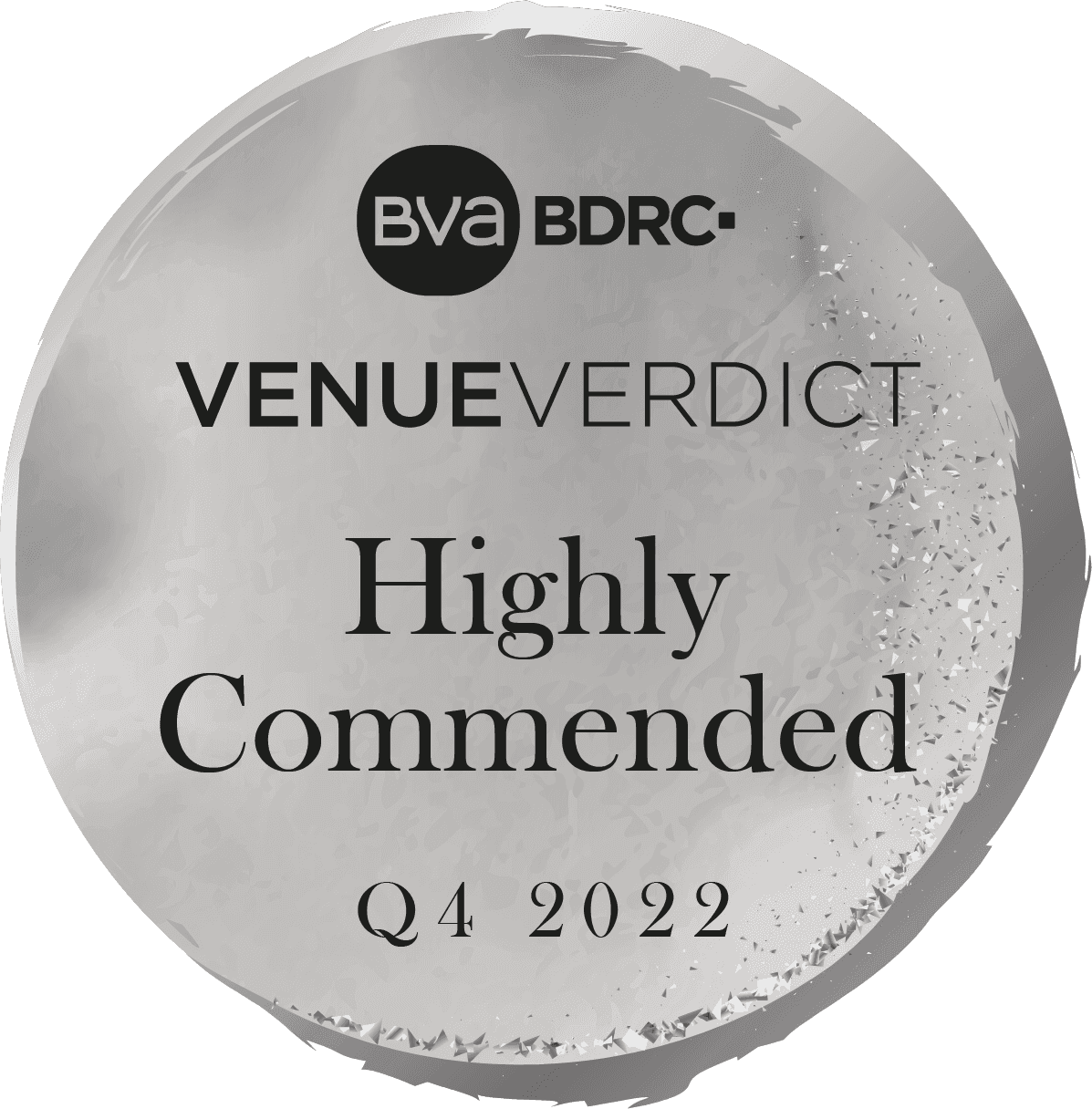 Everyone felt it was a really lovely venue, as the organiser of the event I would like to thank you for all the support in the lead up. All the staff we came into contact with were helpful and polite.

I would recommend your venue and hopefully we will use again in the future.
Dawn Price
Many thanks for your email. I had the most amazing weekend, all the guests loved the party and room looks incredible and service was amazing. All of the guests who also stayed in the hotel for one or two were so happy with their rooms which were all beautiful.

I can't thank you enough for all of your help and would highly recommend your hotel for any events or stays as it was brilliant.
Just thought I'd drop you a quick message to say thank you for last night.

I think everyone was happy.

Once again, your staff and especially lovely Daisy was fantastic as usual.

She is an absolute asset to your team.

Her kindness and courtesy didn't go unnoticed.

Please send Daisy my thanks for everything she done for us.

Hopefully we can arrange another date at some point in the future for another event.

Thanks again for everything.
Many many thanks to you and your team last Saturday who so competently looked after us , and made it such an enjoyable celebration.

Please pass on our special thanks to Daisy who looked after one of our elderly guests. Also to Imogen and her colleague who waited on us.

Many of our guests commented on the ambience of venue and views from the room, and also delighted in the food.

Finally our appreciation to yourself who facilitated all the arrangements to make it such a successful occasion.
I want to say what a fantastic hotel and attentive staff you have! You guys smashed it.

The rooms were spot on! Really good feedback from the VIPs too. Food was great and your staff were so friendly. So big well done I was so impressed!

I will make sure if I ever have a trip to Eastbourne your hotel is where I will stay.

Thanks
This is just a quick note to say thank you to you and all the team for an excellent dinner last night. Everything went extremely well - the food was lovely and the service was impeccable. We all had a great time.

Thank you again
I was very pleased with all elements from the initial planning with yourself through to the room, presentation, meal and service.

If I receive further comments from guests I will pass them on. Generally, I think everyone had a good time.
Sarah and I just both wanted to say a huge thank you to you and all the team at The View for a fabulous weekend. It's great to see a plan come together as well as it did especially after all the tooing and frooing to get the details just right whether that was room upgrades for people, menu choices and last minute changes.

Your support was instrumental is ensuring the weekend passed off without any hitches. I think the mark of a great event is excellent feedback we received and the fact no one had any cause for complaint. Our attendees all commented on the quality of the hotel! From the reception staff, to the waiting staff in the bar and restaurant, to the staff who supported the Saturday night dinner, all were so attentive and courteous and evidently focused on serving the customer. We have a special shout out for Josh who marshalled the dinner service superbly well with the team he had around him!

We have stayed elsewhere previously in Eastbourne but they have not been anywhere near as modern and flexible for our needs as you guys were! We wouldn't hesitate to come back and run other events there!! That said, for the time being we're going to take a step back and enjoy some downtime away from arranging other peoples lives!!

Please pass our thanks onto your staff, especially Josh. They are all a credit to you!!

Best wishes,
Nick and Sarah
We wanted to choose a wedding licensed venue with WOW factor, especially for our guests coming from far and wide, and having stayed at The View on previous visits I was aware of much of its facilities, contemporary style, and excellent location. After our first non-committal meeting with Mel and Jasmin from the Events Team we soon knew we were in the right place that couldn't be bettered.

We had a plethora of questions throughout our wedding planning process and these were answered promptly by Mel Bohnen, our Wedding & Events Executive with whom we had the most interactions and who was a pleasure to deal with throughout

The service during our wedding was impeccable and with 100 guests they delivered without fail and kept on top of everything which can't be an easy task where nothing was too much trouble with their can do spirit. The food standard was excellent and enjoyed by all and Maxim and Daisy in particular kept our glasses topped up, especially the wedding couple

We wish to extend our heartfelt thanks to everyone involved who made our day the success it was Your teams are indeed a credit to The View Hotel Eastbourne.
Thank you very much. Everything went very well and we did have a nice celebration despite the sad circumstances . We were very happy with all the food and drink and everyone looked after us very well. In fact Ronnie had recognised us as we had brough Mummy to have coffee at the View several times and he recognised us. The room really is lovely and it was nice to be able to look out over the seafront.

Thank you for arranging everything so well.
Kind regards
Emma
Excellent time at The View. Thank you for making all the arrangements.

Much appreciated.
Geoff
I can't thank you enough for everything you did for us. We had the best day ever and Jack was absolutely amazing! He ran around making sure everything ran smoothly and couldn't do enough for us. Scott the barman was brilliant and all the guests complimented how good he was. All the waitress staff were brilliant and made sure everyone had everything they needed.

The food was delicious and very well presented for both the afternoon tea and the evening buffet and we had compliments from all the guests about it so please send this on to the chef