Room Service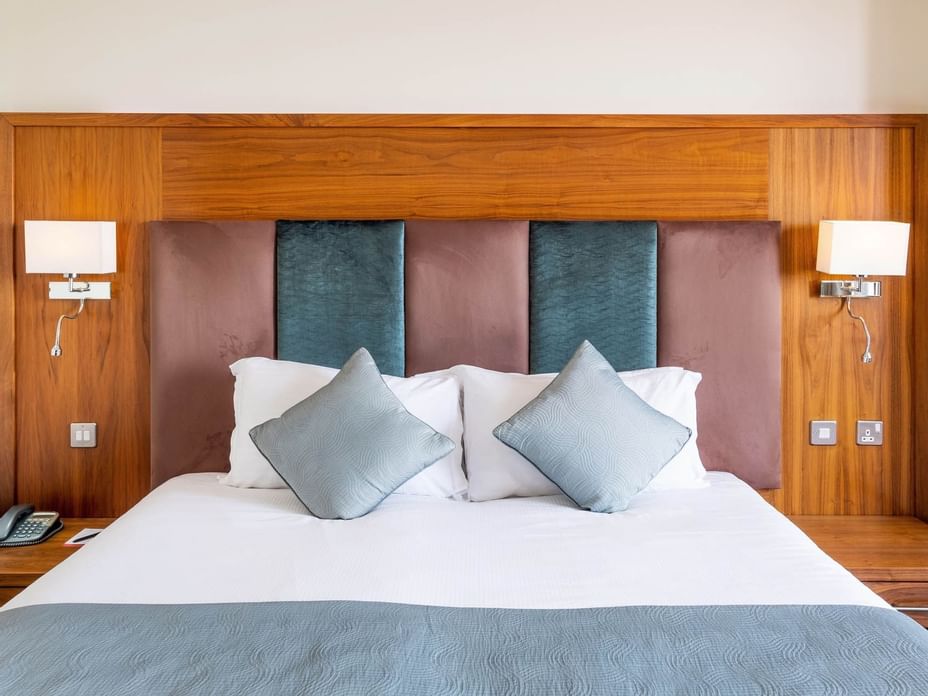 We offer in-room dining experiences to match the best restaurants in Eastbourne, all in the comfort of your own room whilst enjoying stunning views across the coast.
Tantalise your tastebuds with our room service options including light bites, burgers and so much more. We have several vegetarian and gluten free options too.
Why not cleanse your palette with a refreshing cocktail, glass of wine or speciality coffee with your order?
Using the telephone located in your bedroom, simply dial '2910' to be put through to our friendly room service team.
Make sure to discuss any Food Allergies & Intolerances at the time of ordering.
Please note a £3 tray charge will be added to each room service order.